Note: We have moved from Overindulgence.info to www.overindulgence.org
Here you will find informative parenting information on what happens when parents overindulge children. This site is dedicated to teaching parents what to do instead. Overindulgence is much more than spoiling children. This webpage is informative, educational, and research based. You can (1) Subscribe To Our Free Blog and Mailing Lists; ParentTalk - A Blog Dedicated to Helping Parents Navigate Our Overindulgent World; (2) About Our Research; (3) Take a Free Online Course" Parenting in the Age of Overindulgence; and more.
The book, "How Much is Too Much?" is about overindulgence, written for parents, parent-educators, and other professionals who are concerned about overindulgence. Learn how it affects children and later surfaces as problems during adulthood.
        Click Here to Subscribe to ParentTalk - Our Free Blog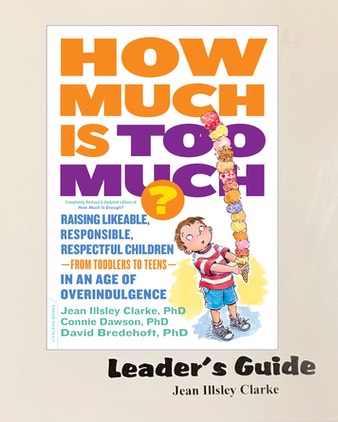 Click  here to order the How Much is Too Much? Leader Guide